The Style of Lythe Style
by Shama Sadruddin
Happy Monday!
My first week in a corporate job, I encountered co-workers living for the weekend. A hatred of Mondays (a la Garfield), overt excitement for Fridays (a la everyone?) and a very sincere un-ironic celebration of Hump Day. I vowed to myself, my first week of work, to try and embrace the Monday with whatever it takes. An extra special coffee, a nice lunch, or ideally, a genuine enjoyment of the job.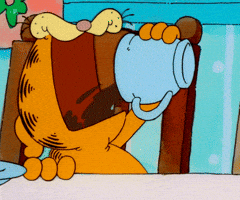 Hi y'all! I'm Shama of Lythe Style. I started Lythe Style earlier this year because I was on the hunt for fashionable, modern, and minimalist muslim jewelry and couldn't find exactly what I needed - so I made it. Along the way I felt a bit of a void in the space for fashionable, minimalist content, that also happens to be from a Muslim gal.
I'll be here, on the Lythe Style website and 
Instagram
 building space and content about a contemporary and minimalist lifestyle of a woman who happens to be Muslim. I'm so looking forward to sharing my life and process as well as showcasing other businesses and some awesome people. 
Blog posts will drop here consistently on Mondays, with some fun surprises sprinkled in between (gift guides on Wednesday y'all!). Future blog posts will include
Interviews with business owners
Faith based conversations
Chai tips, and more.
Follow me at @lythe.style and use the hashtag #LytheStyle to be featured. ♥️