Collection: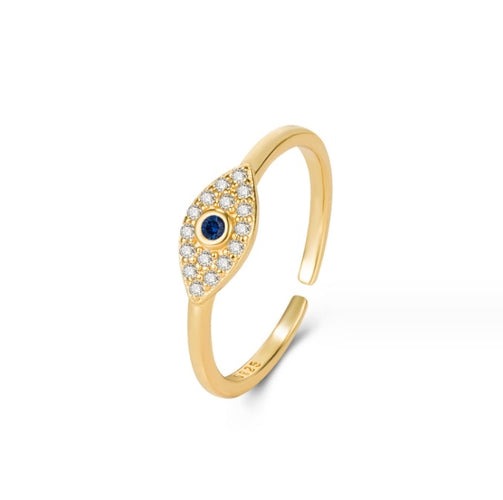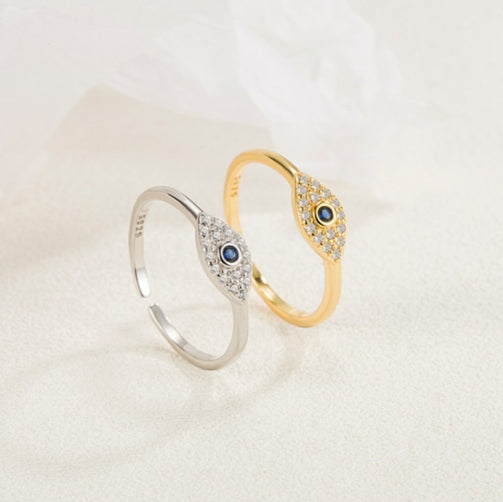 Collection:
The Eye Ring
The Eye Ring
Regular price

Sale price

$33.00
Tax included.
Shipping
calculated at checkout.
When you want to feel
Protected. Loved. Safe.
Practical, versatile, faith inspired jewelry. Delicate, dainty, and svelte like a ballerina. Built to fit every need of your wardrobe, flexible enough to go from your kurta shalwar straight to your jeans without feeling even a step out of place.
- Pure Italian Sterling Silver with Rhodium or Gold plating
- 5X Electroplated for the best quality!
"I WILL HIDE MY HEART IN YOUR HEART, AND YOU WILL HIDE YOUR HEART IN MY HEART, AND NO EVIL EYE WILL EVER HEAR IT, OUR COMMON HEART, AS FAMILIAR, IN UNISON, IT THROBS TO THE WORLD." - KRISTIAN GOLDMUND AUMANN
The evil eye is considered to be Malti in Greek, and returns negative energy to the sender; it is considered Nazar in Turkish and Muslim cultures, and emphasizes the importance of being grateful for what you have, and protect envy and jealousy from taking hold.